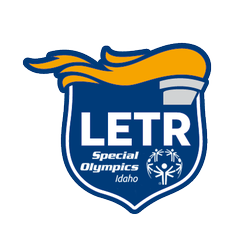 The Law Enforcement Torch Run for Special Olympics is the movement's largest grass-roots fundraiser and public awareness vehicle across the United States and internationally. The Torch Run is a three-pronged year-round program:
Athlete Encouragement
Adding much to the joy of Special Olympics Idaho athletes, Torch Run volunteers participate in awards and games ceremonies throughout the year at regional and state competitions.
Public Awareness
In the summer, Torch Run Volunteers and Special Olympics Idaho athletes carry the Flame of Hope throughout the state leading up the state summer games, and lighting the cauldron at opening ceremony.
Fundraising
Fundraising is done throughout the year to ensure Special Olympics Idaho athletes can participate free of charge. Funds are raised in many ways, including: Penguin Plunges, recruiting sponsors, Fire Truck Pull, t-shirt sales, torch run pledges, Tip-A-Cop, raffles and many other events. Funds raised by Torch Run support the statewide program so that athletes can compete in the sports they love.
LETR transforms communities by inspiring people to open their minds, to accept and include people with intellectual disabilities, celebrating differences among all people--recognizing and respecting the similarities we all share. For athletes and officers alike, LETR for Special Olympics is a story of success, love, respect and commitment between law enforcement officers, the community and the Special Olympics athletes.